Ken's Crescent Springs Service
Ken's Crescent Springs Service was started in June of 1961 by Ken Kallmeyer.
October 6th 2012 Ken Left this earthly world to be reunited with his Wife Jan. His Sons Kenny and Kevin stand ready to keep his dream alive and continue on the company.
History
Ken's Crescent Springs Service was started in 1961 by Ken Kallmeyer. Ken's has served the Kenton County communities for towing and auto repair needs. Ken's employees stand ready to serve customers of vehicles from the size of go carts to the largest of trucks, Ken's has even been photographed at Cincinnati Northern Kentucky airport recovering airplanes in it's long history of service. Ken's is equipped to handle all your towing or auto repair needs from your daily driver or custom cruiser to your home away from home RV.
10-6-2012 The founder Ken Kallmeyer passed away leaving his 2 sons Kevin and Kenny to run the business.
See Ken Kallmeyer Memorial page Ken

Services
Towing and recovery.
Drivers Kenny and Kevin are both WreckMaster certified for quick clearance to speed up accident recoveries for the various police agencies we work with. Ken's employs other drivers that have not yet been to the Wreckmaster training but that have been trained in house with either Kenny or Kevin.


Automobile and light truck repair.
Ken's Crescent Springs Service has the technology and training to repair the newest of automobiles including updating the computer programming in the various computers on your car.
ASE Master Automobile Technician Kevin stands ready to service your vehicle quickly and correctly. Service Technicians MIckey, Steven and Matthew Stand ready to service your auto, light truck or heavy truck.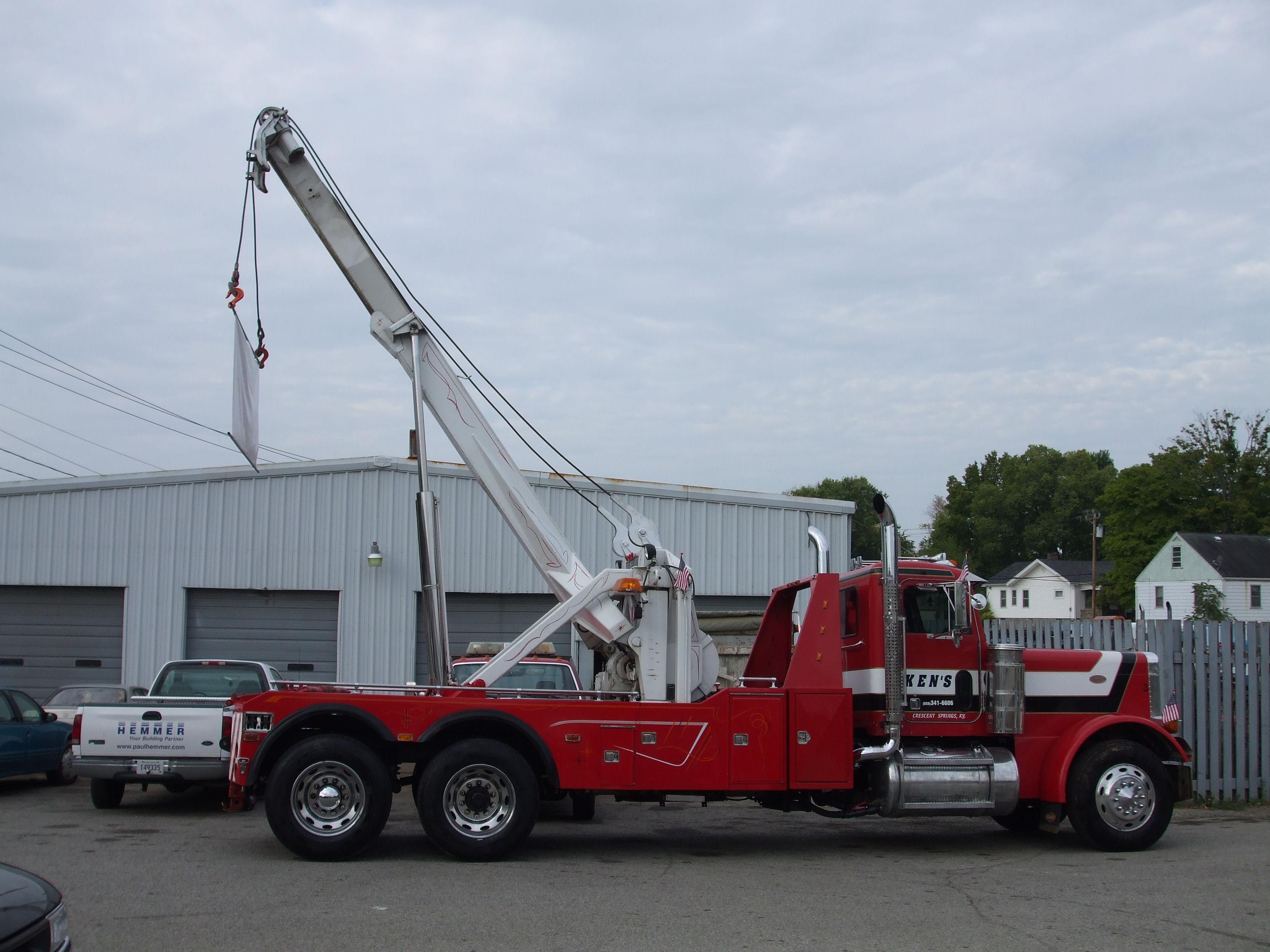 From Light to Heavy we can haul your vehicle damage free. We also can move light to heavy equipment.
Repair Request
For service sooner than 3 days please call the office.

Request Appointment »